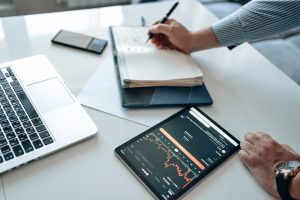 Establishing and building a business has become more efficient thanks to the internet. However, because so many enterprises have seized this opportunity, the competition is fierce. Regardless, you'll need to establish a solid Local SEO plan if you really want your product or service to gain the proper visibility. This raises your company's profile and places your brand in front of potential customers.
Local SEO is a type of SEO that focuses on local consumers who show interest in things related to your business or solution. Because it enables your company to show up more often in local search results, this is the type of package you'll require to scale your brand and connect with your prospects quickly.
How SEO Works
Here your location is used by SEO to connect you with clients in your area.
Consider this scenario: it's your daughter's birthday today, and you want to get her a cake. You're at home, and you search for catering services that offer a delivery service. The SEO quickly runs its algorithm and displays a list of catering services near your home. However, if you search your office, the results will be completely different.
While delivering results, the SEO evaluates elements such as region, reputation, and consistency. There are a few other things you can do to boost your local SEO.
Things That Help Improve Your Local SEO
If you're looking for ways to improve your SEO, here is what you can do:
So, how are you going to get it there? Here's how to improve local SEO step by step:
Make a contact page for your website.

Make a map available on your website.

Testimonials are super important for your website. Use them unsparingly.

Make use of schema on your website.

Take control of your Google My Business profile.

Take control of your social media profiles.

Create material that is exclusive to your area, such as a calendar of local events.

Get more client feedback as a top priority.

Create citations in local search engines, blogs, and directory listings.
Don't worry if you don't know what you're doing; we'll take care of it. We've got the experience, and we'll do everything we can to assist your company to succeed.
But first, here are some free local SEO suggestions to get your business visible.
1.
Configure Your Website for Local SEO
If your website is not optimized, climbing the SERPs will be challenging. It should be local SEO-optimized.
2.
Manage your online presence, especially Google My Business
You must be accessible in locations other than your website.
Ensure that your company is listed on key review sites like Google My Business, TripAdvisor, Yelp, and Facebook. Don't hesitate to look at any well-known local review sites as well.
3.
Produce Content for the Local Market
Blogging is necessary for SEO. Create a blog on your website if you haven't already. For the best SEO results, host your blog on your company's domain.
4. Customer Reviews Help Boost Local SEO
Until the worldwide web, it was easy for unscrupulous firms to deceive clients by spinning their branding. The internet, fortunately, has given consumers more control. Anyone can notice right away if you're as great as you claim.
Virtual efforts are often a projection of real-world circumstances. Your reviews will be negative if your company is awful. If they're good, your clients will believe your company is as well.
5. Create Citations For Local SEO
Citations are online references to your business's name, address, contact number, or website, even if there is no backlink to it.
Citations are essential for local search engine optimization because they improve the visibility of a brand. Remember that you only want to create citations for brick-and-mortar locations.
In conclusion, local search engine optimization is not a one-time activity. You additionally want to use SEO and digital advertising with marketing to make rank better in search results. 
Use your local website strategy to its great potential. Employ professionals who are knowledgeable in this field.