Local SEO RI Services
We currently are offering four Search Engine Optimization packages to suit your needs.
Do your current stats look like this?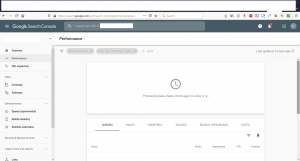 Do you want your Google stats to look like this?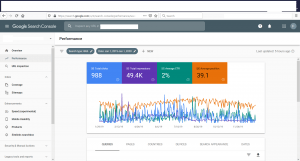 Bronze-
$425 For the Year which includes monthly reports delivered to your inbox - This is a DIY package. We will show you how to do it, after the first consolation you are on your own. If you have questions, we will answer them to help you out. Open to any type of business. Our monthly reports if you bought them on your own would cost approx. ($100/month) This package does include one full main page audit. Bronze SEO Package
Silver - $600 For the Year which does include Quarterly Reports - After the reports are generated and sent off to you - all issues will be fixed by us. Google is changing their algorithms on a daily basis - something that isn't an issue right now might be an issue next month. If that is the case we will ensure your website meets and exceeds google expectations. This one is also open to any type of business. This package includes one full main page audit. Silver SEO Package
Gold - $1,200 For the Year why not take the plunge in what is included are Quarterly Reports sent to you via email, we will fix all issues that are reported that can be fixed, Three back-links to your website on high authority websites. Fifty online citations. Plus on Press Release. This package is opened to any type of business. Gold SEO Package
Platinum $2,400 For the Year - Quarterly Reports, plus marketing through Facebook and Google Adwords also through our partner channels and your pages. (We must have access to your Facebook page to send out advertisements) We will also do targeting and re-targeting to your website through Google Adwords.(up-to $600/year) This is great for local small businesses who would like to generate more sales. The ads will be displayed through-out the year, leading into your peak season. If you search your competitor and you always see their ads? This is how they have a leg up on you. They are utilizing re-targeting. Most likely trying to use the rule of 7 for their customers. strictly for one business in their industry. i.e. if you are Builder X we will not take on Builder Y. You also get 2 press releases a year which will be distributed online news agencies. 6 back-links to your website. 50 online citations. If you are wanting more advertisement, that will be on a per basis plan. Platinum SEO Package
We offer six core search engine optimization services which will help you get ranked in correctly and with the upmost ethics.  We do not offer any type of Black Hat services.
1. Content Management and Creation
Content management is where we try to find the best content to get your website ranked correctly for any given keyword. We also use the best Content Management System which we believe is currently wordpress.
2. Back-links
Back-links are links that referee back to your website. Local SEO RI has written a great article detailing this process.
3. Website Audits
Has your website gone through an on page SEO audit? If not, we strongly suggest you get one done. The audits will tell you where you are lacking and what can be improved.
4. Online Citations
Online citations refer to web-based references or online listing of your business, detailing your business name, physical address or location, and phone number. Your business will greatly benefit from online citations from websites such as Google My Business, Facebook, Yelp, and much more. Your web presence and visibility will be improved, and more people will be able to find you online. More can be found right here.
5. Google My Business
As part of online citations. We emphasis Google My Business due to the nature that the majority of traffic will be obtained through this citation. We do offer a FREE Google My Business Seminar for local businesses.
6. Web site creation
Are you in need of a simple but effective website? Let us take care of that for you starting at $250. Local SEO RI does not believe in that you must spend thousands of dollars to get your point across. Sometimes less is better. If you are expecting a company to take advantage of your, we are not the company for you.