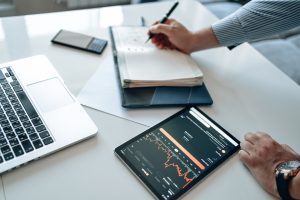 An SEO audit is a process of analyzing your website to detect the issues affecting organic search performance and ranking. 
You know how you go to the hospital regularly for a check-up, that is what SEO audits do for your website. It's not a one-time thing. You should get a reputable SEO company to carry out regular audits on your website. 
Your audit should be very thorough, comprehensive, and easy to understand. It must touch every aspect of the website. SEO audits can take a while so it requires patience to successfully carry out. Do not rush through. Instead, take your time to carefully examine your website to get the best results. 
Why Is Regular SEO Audit Important?
It is very important to regularly check your website to ensure that everything is in order. 
 You should carry out SEO audits twice a year.
This enables your team to thoroughly sift through the content of the site and find any technical or structural issues. It enables you to monitor your progress with that of your competition to know the current state of your site. 
One very interesting advantage of SEO audits is that you find potential problems before they become major issues. This gives you a head start in tackling those problems. New SEO strategies, developed every day, may affect ranking systems. 
SEO audits help keep your website abreast with these new strategies so that it maintains its relevance. In summary, these audits expose errors and recovers lost traffic. 
What Is Analyzed In An SEO Audit?
Simply put, SEO audits analyze basic ranking factors on your website. This includes backlinks, keywords, meta description, URL, content, and other basic ranking factors. These ranking factors analyzed by SEO audits fall into three main parts:
This examines the structure and architecture of your website to ensure it is working as designed. 
Further, it ensures that search engine bots have access to easily crawl the website. This is so that pages on your site can be indexed and ranked. 
Your website should be fully optimized to ensure maximum user experience. Pages should also load quickly and be readable. You should also optimize your website pages according to large search engine algorithms. 
Building quality backlinks will help get more organic traffic and also increase your domain authority. Competitive analysis and keyword research will help you know what keywords to write on and how you can rank for such keywords. 
What you need to audit your website for SEO
With the ever-dynamic SEO algorithms and systems, auditing your website on your own is not advisable. You'll need : 
Uber Suggest, Ask the Public, Google Search Console, and other SEO tools are tools designed by SEO experts to make it easier to optimize and audit your website. 
Sometimes, you may need the services of qualified experts to do deep research and analysis. Various reliable and reputable SEO experts are willing to help you work on a budget to audit your website.  
The best gift you can give to your website is an unlimited subscription to a regular SEO audit. 
Ensure your audit is thoroughly and comprehensively researched and implemented and watch your website grow.